Our Story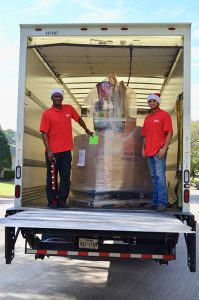 Christmas Storage Solutions was inspired by wanting to spend more time with our family on the weekends instead of dealing with dragging out all the bins and trees. The call to action was when our neighbor fell through her attic and broke 12 ribs. (Gratefully, she recovered well). At that time, I knew we had a solution! In 2015, after much prayer and hard work, Christmas Storage Solutions was launched from our 50,000 square foot warehouse we have with our promotional company. Our office and warehouse are located in Grapevine.
We have a trucking service as well. The two assets of our warehouse and trucking service were merged and Christmas Storage Solutions was created!  We are so grateful and thrilled to be a part of our Christmas Storage families' lives during the most wonderful time of the year!
Our business is not just a service, it's a jolly experience. You are welcome to reach out to any one of our clients for reference!